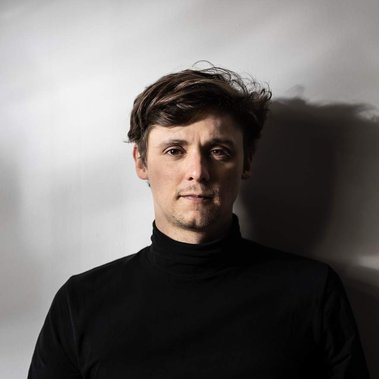 About
CZ / První snímky zablácených cyklistů mě nasměřovaly až ke studiu fotografie na SPŠG Hellichova a následně UMPRUM. V druhém ročníku na vysoké škole zvítězilo přání cestovat. Vzal jsem 22 kinofilmů a odletěl prozkoumávat ostatní kontinenty. Do dalšího ročníku jsem sice už nenastoupil, ale z klíčových setkání a atmosféry školy čerpám dodnes. V současné době mě ve fotografii zajímají všechny odlesky a stíny skla, architektury a produktového designu. Na výsledné fotografii mě nejvíce těší pocit prostoru, řádu a čistoty.
Ve svém volném čase se vracím zpět - k zabláceným kolů. Bikepackingové výpravy v zemích dalekých i blízkých považuju za osobní mentální zdroj. Navazující výstupy jako jsou přednášky, knihy a tisky pak za svou volnou tvorbu.
ENG / First pictures of mud-covered cycling athletes managed to direct me into photography studies. Firstly SPŠG Hellichova and later on the Academy of Arts, Architecture and Design in Prague. However, during second grade at university the desire to travel won over academic life. I packed 22 film rolls and left to wander on other continents. I did not appear in school again, however I consider the enviroment crucial for my following work. Currently, I'm interested in all reflections and shades of glass, architecture and product design. In the final photograph, I find the most satisfying presence of space, order and purity.
In spare time, i'm going back at the beginning - muddy bicycles. Bikepacking expeditions in great distances or the neighbourhood I considers for personal mental source, following outcomes like presentations, books and print for my free creation.